Say Hello To The bfound Wall Of Fame
Walk into the bfound on a regular day and the first thing you will see will be the bfound Wall Of Fame. The bfound Wall Of Fame is a monthly celebration of bfound's spirit and energy. On the second Thursday of every month, bfounders gather in the office to recognize their colleagues for their relentless drive and commitment to customer satisfaction and digital marketing services.
To keep things interesting, exciting and competitive, the organization is divided into three major categories encompassing the sales, account management, project fulfillment and lead generation teams. The top three performers across each of the categories are recognized with a standing ovation, an optional speech, and get to go home with a nice little prize and loads of hugs from their colleagues.
The winner gets to hang their portrait on the much sought after Wall Of Fame, where their photo stays until the end of the year. This is one of bfound's most coveted internal accomplishments, because the monthly Wall Of Fame ceremonies are actually a series of events leading up to the Annual Wall Of Fame Ceremony. This special annual celebration involves the overall winners of the Annual Wall Of Fame being crowned Legends, and their pictures are mounted on the Wall Of Legends, where they become a permanent part of bfound's history.
But the bfound monthly Wall Of Fame ceremony doesn't stop after the prizes have been distributed. bfounders are invited to join their team members at a designated location for a well-deserved round of refreshments at the local watering hole.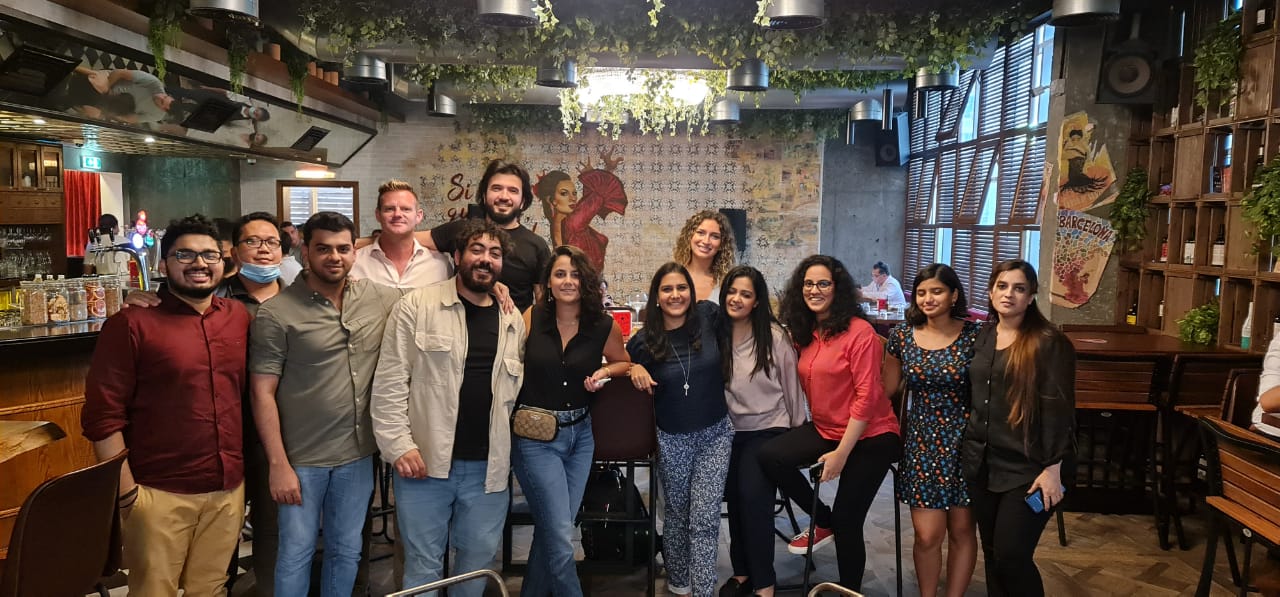 So, if you're ever in the Barsha Heights area and happen to drive by the bfound office on the second Thursday of the month, feel free to drop by and join us. There is always enough food and laughter for everybody!