Snapchat Marketing Not Working? Learn From The Best
The dawn of 2020 has seen Snapchat become one of the UAE's favorite social platforms – even surpassing Facebook and Instagram in some verticals. The interactive and immersive nature of the platform helps ensure that users are Snapchat focused on consuming content when they are using the app. This offers Snapchat marketing a clear advantage over other social platforms (such as Facebook, Instagram, etc.), where consumers tend to exercise more of an explorative attitude.
Here are a few interesting stats about Snapchat in the UAE.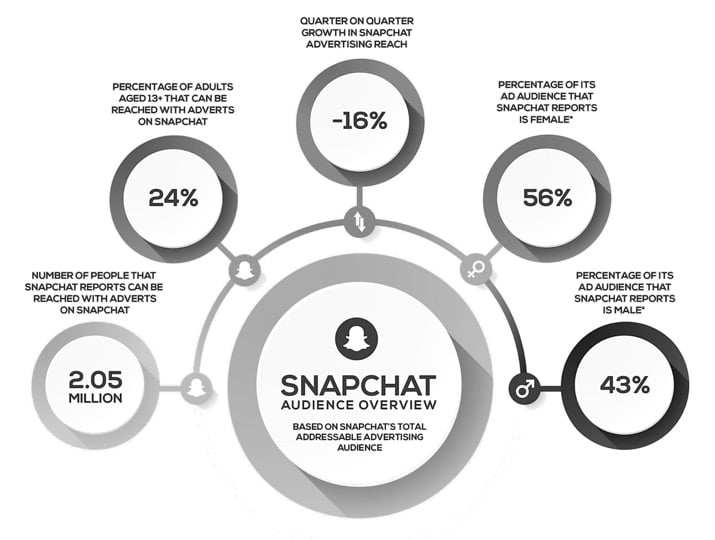 Ready to roll up your sleeves launch your own Snapchat campaign? Here are a few examples to help you get familiar with the platform's best practices.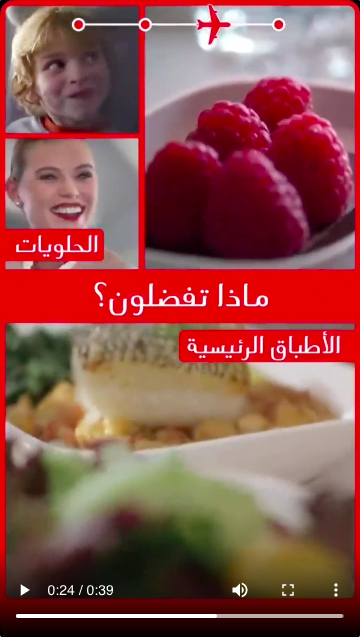 Emirates Airlines Snapchat Campaign
The campaign was called 'Would You Rather' which offered Snapchat users a series of choices; for example "would you rather watch Hollywood's latest blockbusters or watch live sport"? The reveal coming at the end of the Story Ad was simple… with Emirates, you get it all.
The Setup
Emirates launched Story Ads to position themselves as an editorial, storytelling brand alongside Snapchat's premium publishers in the Discover section. Highlighting in-flight offerings, such as live TV, sports, WiFi and meals. The campaign tested several tiles appearing in the Discover section to identify and push the best Story Ad open rates and completion rates.
The Sell
Following the Story Ad campaign, Emirates retargeted all engaged users who opened the Story Ad with a tactical sale campaign. Leveraging Snap Ads swiping up to a flight search landing page. Emirates multi-product strategy coupled with retargeting led to 4.6X (1) more flight searches vs. what they saw on other platforms. Ultimately, they were able to scale at a cost efficient rate, seeing a 50% (1) lower cost per flight searches vs. other platforms.
Read more about it here: https://forbusiness.snapchat.com/inspiration/emirates
Colgate Optic White Snapchat Campaign
Colgate Optic White, with its new whitening pen and toothpaste, was a big innovation for the category, and so the team turned to Snapchat for the kind of launch that had not been seen before – with KPIs around both awareness and consideration.
The Setup
Snap Ads were the more sales-led part of the campaign. They focused on the single message of 3 shades whiter and showcased the unique product. The two formats allowed users to swipe up to either the Colgate website to learn more, or directly to souq.com to buy the product.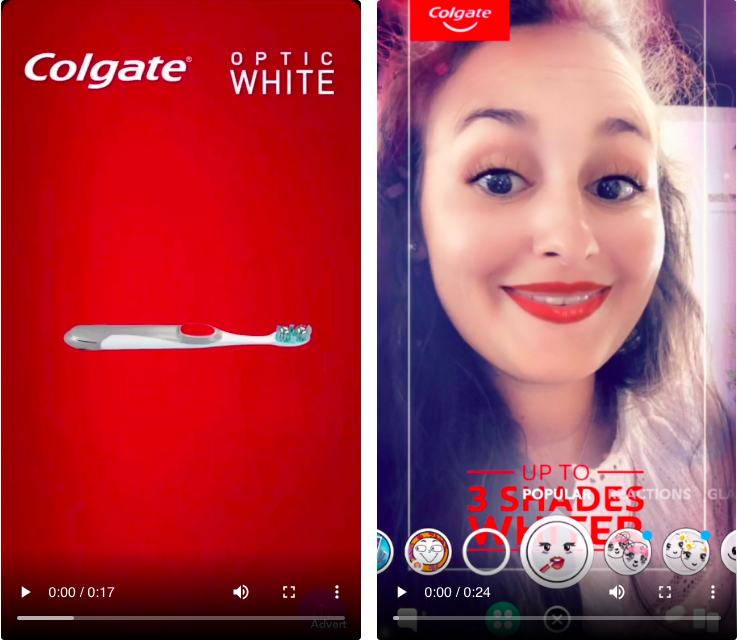 The Sell
Leveraging the suite of ad formats now available on Snapchat enabled Colgate Optic White to not only reach their target audience and raise awareness of their innovative whitening range. But it also put the brand in the hands of this target audience, so they could learn about it in a customized, unique and fun way – driving both awareness and consideration.
Coffee Mate Snapchat Campaign
Coffee Mate launched a range of flavored liquid coffee creamers and this required a bold launch campaign.
The Setup
By taking over Saudi on December 6th with a national filter, Coffee Mate launched the campaign by allowing Snapchatters to frame morning, afternoon and evening moments with different filters and messages linked to coffee. The morning filter alone delivered a share rate of 3%. Overall, the filters delivered a unique reach of 4.2m+.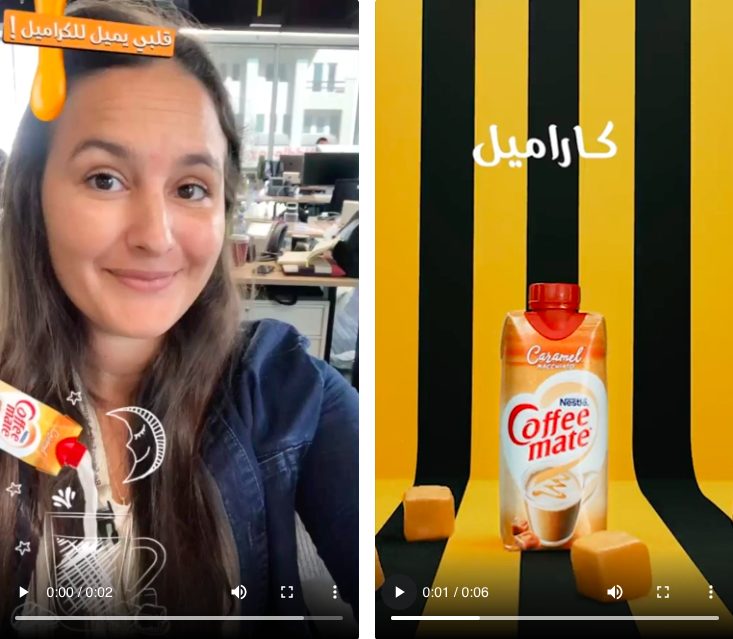 The Sell
Coffee Mate drove reach and frequency through a highly efficient video campaign, with each Snap Ad announcing 1 of each of the 4 flavors in the range. By building an integrated, 360-degree campaign on Snapchat, Coffee Mate launched a new product range effectively and efficiently – delivering significant uplifts in brand metrics (brand awareness, ad awareness and brand favorability).
---
To check out more Snapchat success stories, visit the official Snapchat For Business page for amazing case studies. To talk to the experts on how you can create engaging videos and experiences to use on Snapchat, call your friendly neighborhood bfound consultant at +971 42 49 3832.