Why The UAE's Online Video Consumption Habits Are The Perfect Marketing Opportunity
According to a recent study by Hootsuite, the UAE is one of the top 3 countries in internet penetration. That is thanks to 65% internet penetration, 115 million active mobile-based social media users, and over 323 million mobile connections! At the same time, a research conducted by Go-Gulf towards the end of 2017 confirms that the UAE leads the MENA countries in video penetration – with 71% internet users in the region accessing videos daily; and that is just the tip of the iceberg.
The MENA region ranks 2nd in the world in number of YouTube video views, with more than 300 million daily views. YouTube has clearly connected these dots and sees the potential. The world's second largest search engine, started off 2018 by launching its 10th YouTube Space in Dubai. The fully equipped studio and post-production facility spans 6,000 square-feet and is free for YouTube content creators with over 1,000 followers.
This is in response to the fact that digital video penetration in the UAE has fairly surpassed television consumption. 79% prefer to use their smartphones and 70% prefer to use their laptops, leaving behind only 35% who still prefer television for their quick fix of video media.
Businesses looking to generate swift and effective conversion-driven brand awareness are quickly realizing the cost-effective nature of video marketing.
Video-based digital advertising at this time, has the potential to generate up to 1200% more engagement than text and image-based media combined. At this time Google, Facebook, Instagram and YouTube, offer video marketing functionalities designed to help businesses reach their target audiences efficiently. The challenge for each business is to identify the platform that works best with their brand and product/service offering.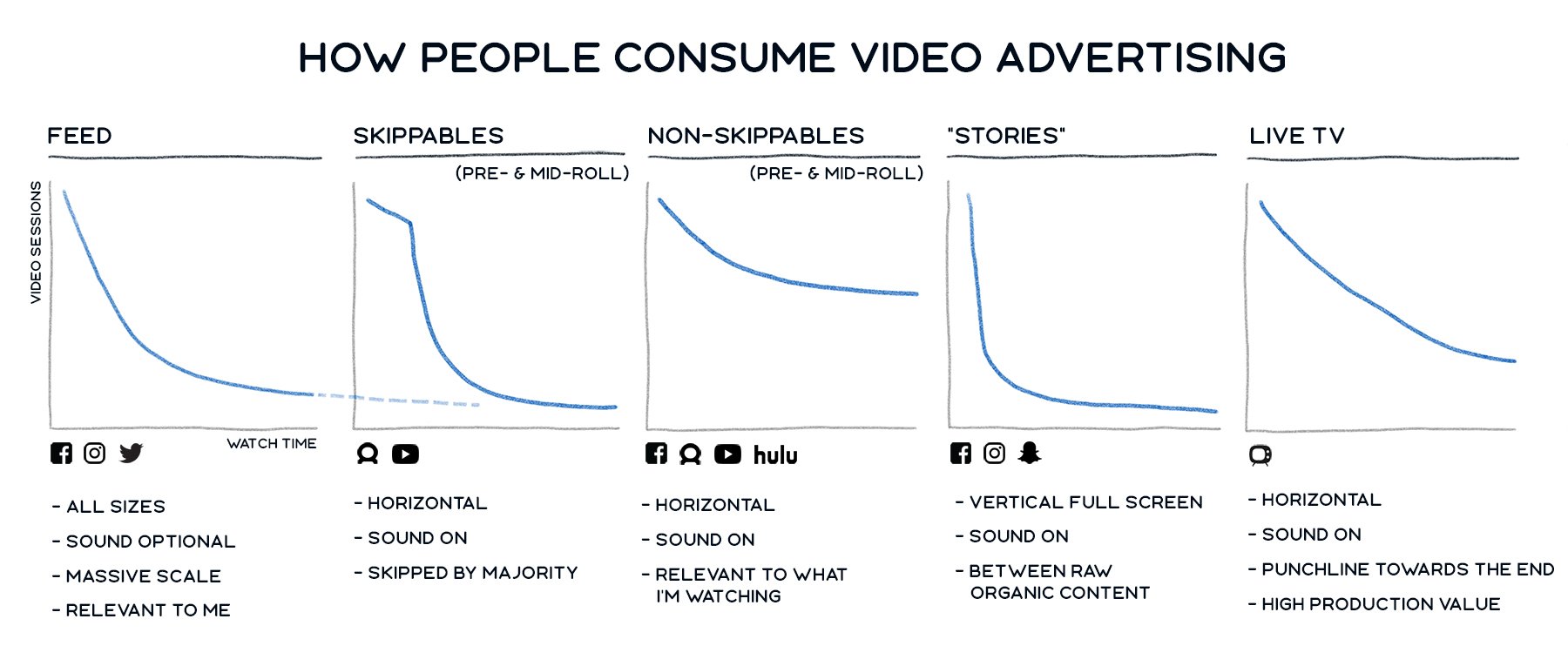 Source: Five graphs to change the way you understand mobile video – and TV | By Facebook Business
A large number of businesses in the UAE continue to focus on buying print media and renting out billboards on Sheikh Zayed Road. All signs indicate that video marketing has the capacity to provide more targeted and measurable results at a fraction of the cost – in terms of time and resources.
In most cases, multinationals operating in the UAE are already equipped with the collateral, facilities and expertise they need to launch effective marketing campaigns. Fortunately, the flexibility and capacity that video marketing offers gives small and medium businesses the edge they need to get a running start.